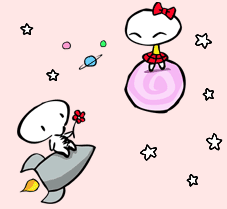 May 17, 2011
Happy Syttende Mai. It's time for the bi- yearly updating of the comics archive. So go on and take a look.
For more current comics, you can go visit GoComics.com , Yahoo News Comics, or by encouraging your favorite print publications to publish Tiny..
The best way to keep informed of when I update this site (or any Tiny news for that matter) is to either follow Tiny's twitter account.
As always, thanks for reading, writing in, and supporting Tiny Sepuku. Next update in the fall.
Take it easy.
<K3